Data Science Winter School 2018

by CMI and IISA
The CMI-IISA Data Science Winter School aims to provide participants exposure to the Principles, Techniques and Tools of Data Science including their applications to new and active scientific areas; in addition to engaging participants into active working groups. The Data Science Winter School co-organized by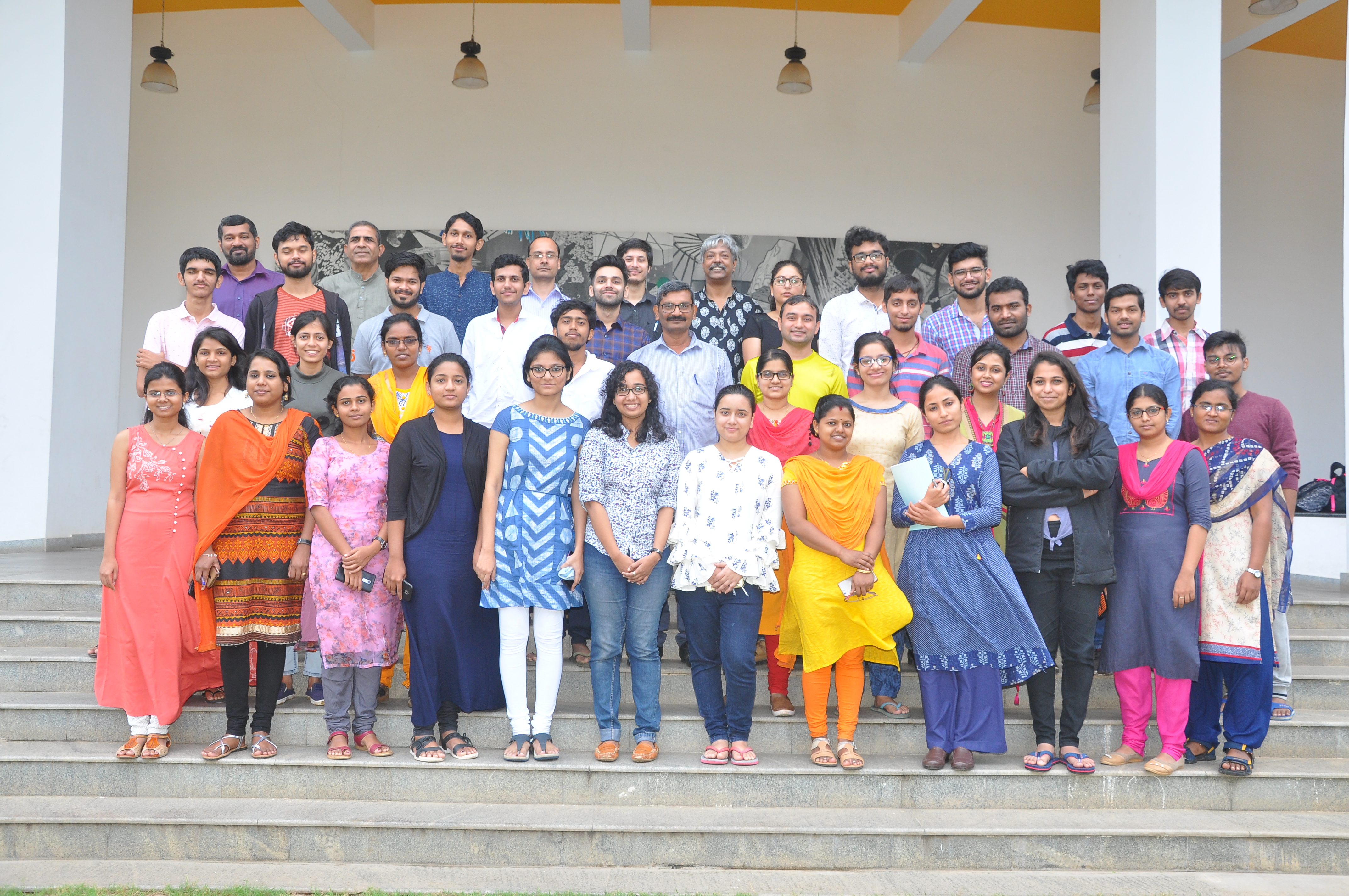 Date and Venue
3rd Dec, 2018 - 13th Dec, 2018 Chennai Mathematical Institute H1 Sipcot IT Park Siruseri, Chennai, TN - 603103, India
Who Can Apply?
Students pursuing M.Sc., M.Tech, M.E., M.CA or Ph.D. in Quantitative Sciences, such as Biotechnology, Computer Science, Mathematics, Operation Research, Physics, Statistics, or any Engineering Sciences, - aspiring to a career as Data Scientists.
Faculty and research scholars from different disciplines who wants to become familiar with the area of Data Science can also apply.
Selection of candidates would be on a "first come, first served basis".
Preferences will be given to the candidate under-represented from minority group and women
Prerequisites
Some basic computing knowledge (and coding experience in some language like R/python) is recommended. Basic concepts of statistics, probability, linear algebra and high School calculus will be very helpful. Creative thinking, learnability and "can do" attitude is extremely important.
Aims and Scope
The Winter School aims to provide the participant an overview of the newly emerging field of Data Science and create the opportunity for the students to understand the principles of Data Science, the kinds kind of skill sets required in the industry and research areas ripe for that industry- academic collaboration.
Participants will be doing hands-on projects with R or Python.
Broader Objective and Expected Impact
The objective of the Winter School is to bring together students from a variety of academic backgrounds into an academic forum that addresses potential gaps in data science skills and perception of quality academic preparation. This may help level the playing field while pursuing advanced degrees or seeking employment for the Winter School cohorts. The Winter School provides such a level playing field by inviting world class scientists to serve as faculty members in instructing and mentoring students during the duration of the School. Interaction with different world class scientists during the Winter School also provides students with adequate networking opportunities to pursue further scientific collaborations. Even after the completion of the Winter School, students would continue to have access to lecture materials for a limited period of time and for unlimited period of time if they become IISA Student Members.
Fees for Winter School
The fees for the (eleven day) school is : ₹ 10,000 The fees include the hostel accommodation, food, and tuition during the Winter School days.
Early bird registration fee is: ₹ 9,000 The early bird registration closes on Nov 1, 2018.
The registration closes on Nov 10, 2018.
Partial Tution waiver for the student is available. You have to submit the proof of your family income for most recent year. The tution waiver will be given to those who need it most.
How to Apply?
Fill up the Registration form. You can start here Click Here

Email photocopy of a bonafide certificate from your university/institute/organization. Please email the document at iisa.datascience@gmail.com

If you are requesting for the partial tution waiver please email the photocopy of the proof your family income for most recent years. Please email the document at iisa.datascience@gmail.com

If you are not requesting for the partial tuition waiver then completing step 1 and 2 is sufficient.